GGSC Members
National Quality Supervision and Inspection Center for Wood-based Panels and Wood Bamboo Products of China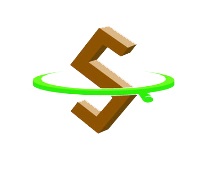 The National Quality Supervision and Inspection Center for Wood-based Panels and Wood Bamboo Products is attached to the Research Institute of Wood Industry of the Chinese Academy of Forestry. It is the independent third party professional testing agency that is recognized and authorized by the National Forestry and Grassland Administration and the National Certification and Accreditation Administration Commission, and recognized by the China National Accreditation Service for Conformity Assessment.
The center is equipped with a large number of international advanced equipment, which has strengthened the testing and research ability of formaldehyde, VOC, heavy metals, fire resistance, color fastness, mechanical performance of large-size structural materials. Currently, the center is authorized for testing 191 products and 353 domestic and foreign standards, covering industries such as artificial panel, engineered wood material, wood, bamboo and their products, especially in artificial panel, wooden flooring, wooden doors and windows, furniture, cabinets, wall boards, wallpaper, stairs and other home wood products. With rich experience, the center is very competitive in the field of quality inspection. Over the years, it has been selected by government departments as an independent undertaking or leading agency for national spot checking and monitoring. It has been selected as a reference unit or organizational institute for comparison experiments by a large number of quality inspection institutions, enterprise laboratories, and related organizations and institutions.
The center undertakes the quality supervision and inspection of wood-based panels, wood and bamboo products and other relevant products, strictly implements a sound and effective management system, adheres to the quality guidelines of "objective and fair, scientific and standardized, high-quality and efficient, continuous improvement". The center has been actively promoting the quality improvement and standardization of wood-based panels and wood and bamboo products. It is deeply trusted by the industry and highly recognized. In addition, the center has also been actively promoting international mutual recognition, provide convenient environment for export and trade activities, and is highly praised by export oriented enterprises. The center's fair, rigorous and efficient work has also been highly recognized by long-term partners, and has won the honors of the designated inspection agency of the China Consumer Association, the Chinese environmental label certification contract laboratory, and the futures inspection agency of Dalian Commodity Exchange.