GGSC Members
Mr. Robert Hunink, Chairman of ATIBT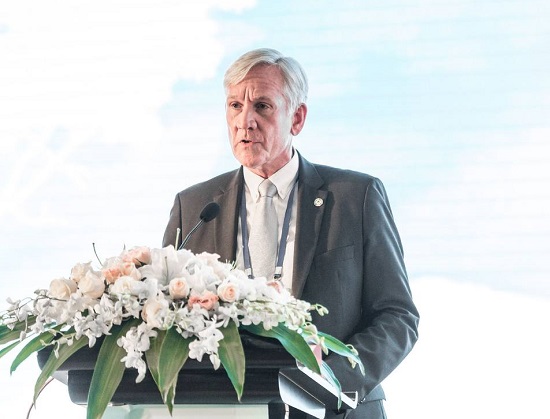 ◆ It is important to build a global green supply chain platform for forest products based on mutual trust, mutual dialogue, and mutual assistance. All relevant parties shall be engaged to establish partnerships, and promote legal and sustainable supply chain. To build a global green supply chain, it requires joint efforts, hand in hand pushing towards together.
◆ We should also involve end users, and let them know that they are contributing to the establishment of global green supply chain if they buy legal and sustainable wood products. Enterprises should also show their clients that they are creating jobs in a sustainable way, promoting development and improving the overall image of wood industry.
◆ To create a fair market environment, and ensure the production and sales of legally sourced timber products. For the partnership, the most important points are: trust, transparency, and openness.
◆ For all operators, transportation costs are a huge burden. The infrastructure of logistics and transportation determines whether we can deliver materials at the right time and at the right price. In this regard, the international development banks can play an important role.