In 2019, the total value of tropical timber products (including direct imports and imports through third countries such as China) imported by EU increased by 7%, about 4.16 billion euros. This is another increase after the increase of 2% in 2018.
The proportion of tropical timber in EU total timber imports rose from 19.7% in 2018 to 20.3% in 2019, back to the level of two years ago.
In terms of long-term trends, the share of tropical countries in EU total imports has continued to decline from 36% in 2006 to 22% in 2013. In the six-year period from 2014 to 2019, the share of tropical countries in EU timber imports has been Stable between 20-22%.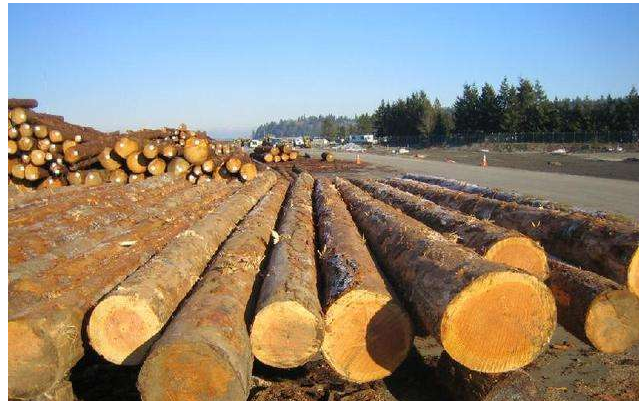 In 2019, the increase in the total value of wood products imported from tropical regions by EU was mainly driven by wooden furniture, while the growth rate of the imports of tropical sawn wood, other (non-flooring) wood joinery, other processed wood products and energy wood is relatively small. These increases offset the impact of the decline in imports of tropical board, veneer, flooring and logs.
In 2019, wooden furniture imported by EU from tropical countries increased by 10%, from 825 million euros to 904 million euros. Last year, imports of tropical sawn timber increased by 3%, from 1.006 billion euros to 1.04 billion euros, mainly due to the recovery of the overall eurozone economy and construction activities in 2019.
In 2019, EU's imports of other types of joinery products from tropical countries also increased significantly by 16%, from 273 million euros to 316 million euros, of which the imports of tropical doors and laminates grew well. Charcoal-based energy wood imports also increased by 8%, from 177 million euros to 191 million euros. However, EU's imports volume of tropical logs, panels / veneers and floorings basically remained flat or slightly lower than that of 2018.
In 2019, total value of wood products imported by the EU from suppliers in Indonesia and Vietnam, two major tropical countries, increased significantly. Both countries benefited from the significant growth in shipments of wooden furniture.
Total value of imported products from Indonesia increased from 825 million euros in 2018 to 904 million euros in 2019, a growth of 10%. Over the same period, imports from Vietnam increased by 8%, from 822 million euros to 890 million euros.
In 2019, the EU also significantly increased imports from India (up 12% to 339 million euros, mainly furniture products), Brazil (an increase of 16% to 271 million euros, mainly hardwood sawn timber and decoration products), Cameroon (a growth of 5% to 268 million euros, mainly sawn timber), and Congo (an increase of 17% to 93 million euros, mainly sawn timber).
However, imports from Malaysia fell slightly last year, down 1% to 531 million euros. The increase in Malaysian furniture imports was offset by a sharp decline in EU imports of sawn timber from Malaysia. In 2019, EU's imports from Côte d' Ivoire also continued to decline, falling by 9% to only 61 million euros.